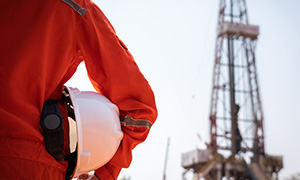 Over our many years in business, Plants & Goodwin has helped numerous clients with well servicing needs, cementing jobs, and plug and abandonment projects. Here are a few recent success stories that demonstrate our ability to get work done efficiently and — quite often — under budget.
Cost-Effective Cementing
One client in Northeast Pennsylvania often drilled six conductor holes in a day. Unfortunately, it experienced difficulty finding contractors to cement its conductors. Because the client often had to locate cementing companies at the last minute, costs soared. This raised the price of each cementing job to between $7,000 and $16,000.
When P&G was selected for the project, we showed immediately how we could do the same job at a fraction of the price. Through equipment optimization, we lowered the per-conductor cementing cost to under $6,500 per well, saving the client a significant amount of money.
P&A Efficiency
Orphaned wells typically come without detailed records. This can make plugging them challenging, as many factors remain unknown until the work begins. Plants & Goodwin experienced this with a plug and abandonment project near the Eastern shore of Lake Ontario in New York.
It was discovered the well existed in a residential front yard, which meant P&G had to use machinery fit to the task. The company utilized a double pole rig that was both small enough to be used near the residential property and also versatile enough to get the job done. In addition, specialty tools were employed to remove wooden centralizers from the well.
Because P&G had all of this equipment readily available, work was able to start and finish a lot more quickly. The project wrapped up in 10 days and came in 30 percent under budget.
The Value of P&G's Word
Where cementers are concerned, the demand from oil companies usually outstrips supply. This can make it difficult for another type of energy company — like one that operates a brine or geothermal well — to secure a cementing contractor. One such operation faced this challenge and turned to Plants & Goodwin for a solution.
Though other projects may have resulted in a higher profit margin, Plants & Goodwin operates on integrity and trust. P&G committed to completing the client's project, and did so while coming in on time and on budget. The client was pleased with the outcome and has maintained a great relationship with P&G ever since.
Lakebed P&A
One of P&G's most complicated projects involved a leaking oil well in the lakebed of Ohio's Seneca Lake. The leak had the potential to become an environmental risk as well as a health and safety concern, so Ohio's Division of Natural Resources called on Plants & Goodwin for help.
First, the Army Corps of Engineers partially drained the lake to provide easier access. From there, P&G worked with an engineering firm to build a solid ground worksite on top of composite mats. The well was then plugged, with project completion coming just in the nick of time. Had the project lasted one day longer, flood water from heavy rainfall might have caused severe damage to the equipment on site.