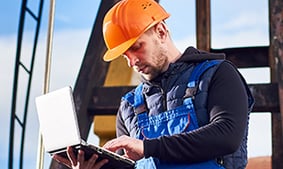 Well workovers are a substantial undertaking. They demand large amounts of planning on multiple fronts, but no aspect is as crucial as selecting the right type of rig. After all, the last thing you want is to discover the rig on site can't meet the demands of the project. That could result in even more downtime and lost production.
So how can you avoid this costly error? How can you ensure you have the rig you need for the job that's in front of you? There are a few major elements to keep in mind when selecting the right rig for your workover.


Environmental Factors
Workover rigs aren't one-size-fits-all solutions. Just as there are many types of wells, there are many types of rig options available. One big aspect that plays a role is the location of your well. The surrounding environment can dictate the type of rig you'll need to see a workover through to its successful conclusion.
There are special rigs built for specific types of climates, terrains and well installation types. For example, you could potentially need a desert workover rig, a swamp workover rig or a slant-well workover rig. These rigs are accordingly engineered to be compliant with relevant API standards. Before you secure a rig, you should be sure you're selecting the right one for the place your well is in.


Depth and Weight Considerations
Just as the environment plays a role in what rig you should choose, the depth and weight of the equipment inside the well also has a part. A well completion, for instance, could be lighter or heavier depending on well size and the types of material used in its construction. Knowing depth is also crucial, as you need enough space for what you're pulling out of the ground to clear the surface. You don't want to show up on a job site only to find that the rig you've commissioned can't do the heavy lifting -- or lift anything high enough.
To choose the right rig for your workover, you'll need to match hookload capacity (in tons) and mast height (in meters) with your project needs. Hookload capacity refers to the amount of weight the rig can support. Mast height, meanwhile, tells you how far the top of the rig is from the ground. If you miscalculate in either of these two areas, the job site suddenly becomes a bit more dangerous, and you may need to halt work on the workover until you can find a rig with the proper height and weight capabilities. Don't risk a delay: instead, incorporate those requirements into your initial search.


Over 50 Years of Workover Experience
There is another option if you don't want manage this on your own. If you have a well workover on the way, contact Plants & Goodwin and let our experts handle every facet of your project. We'll select the right equipment for you, make any necessary repairs to your well and return it back to production – all in one highly coordinated process.